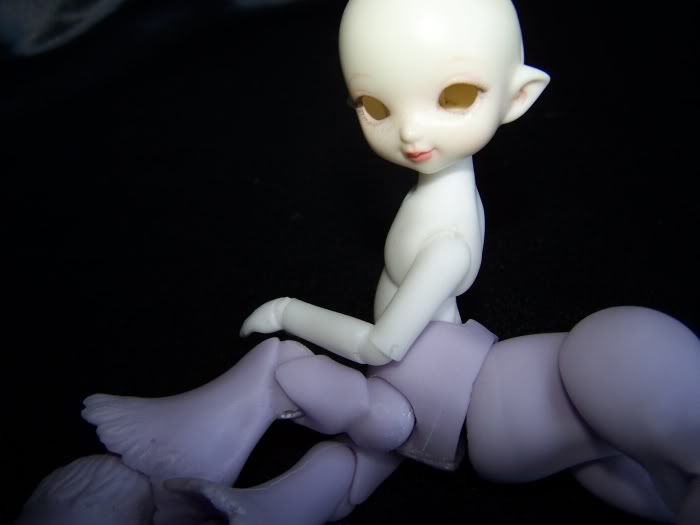 Oh hey....I can re-size the images here in blogger? *facepalm* I'm a slow learner with this sort of stuff!
So, this last week I had my butt kicked by the common cold, and spent most of my time either sleeping or staring at the steam curling up from my tea cup (steam is so pretty)
being sick as thus, I did not put the lovely purple centauress up for auction yet, but she'll be looking for a home very soon!