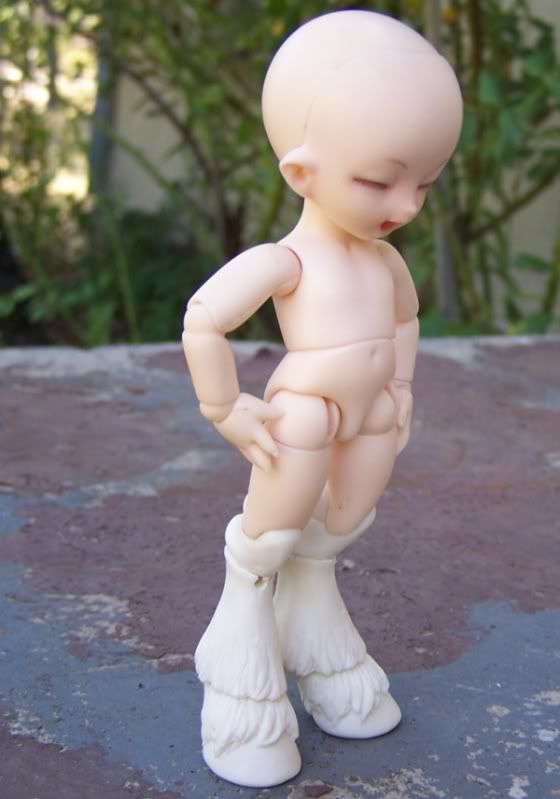 These are the faun legs I made to fit Fairyland's Puki dolls, I made the originals out of clay, molded them in silicon, then made resin casts of them
they allow for some pretty fun poses, and I've gotten so many people wanting a set of their own!
who knew?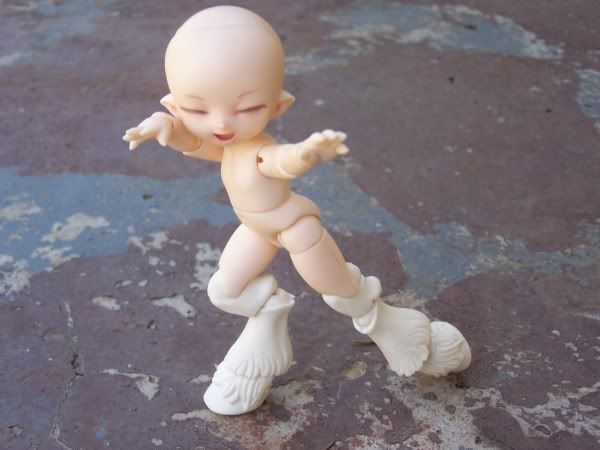 Here, Harpo is showing off his newly painted legs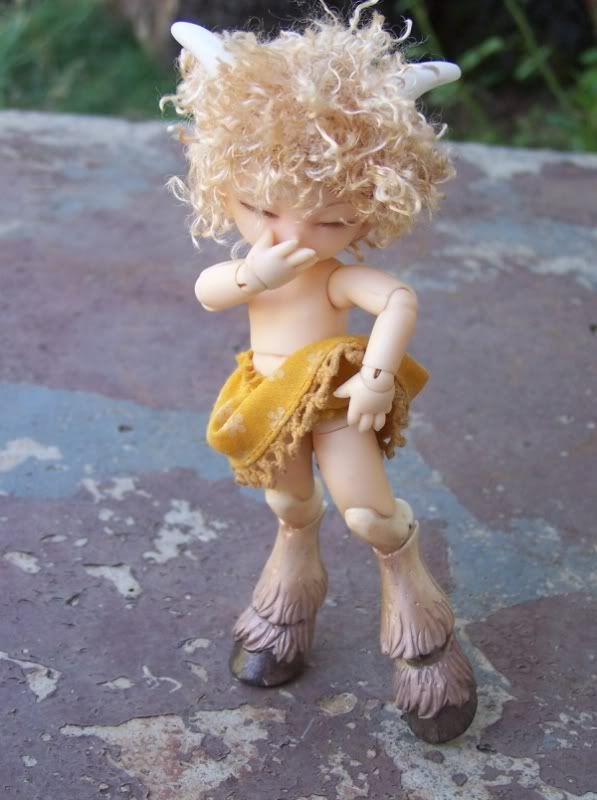 I'll be opening a shop on etsy soon! so if you have a Puki Puki who would like to be a faun or a saytr, watch this spot!
also coming soon will be a tutorial for how to switch out the default puki legs with the new goat legs