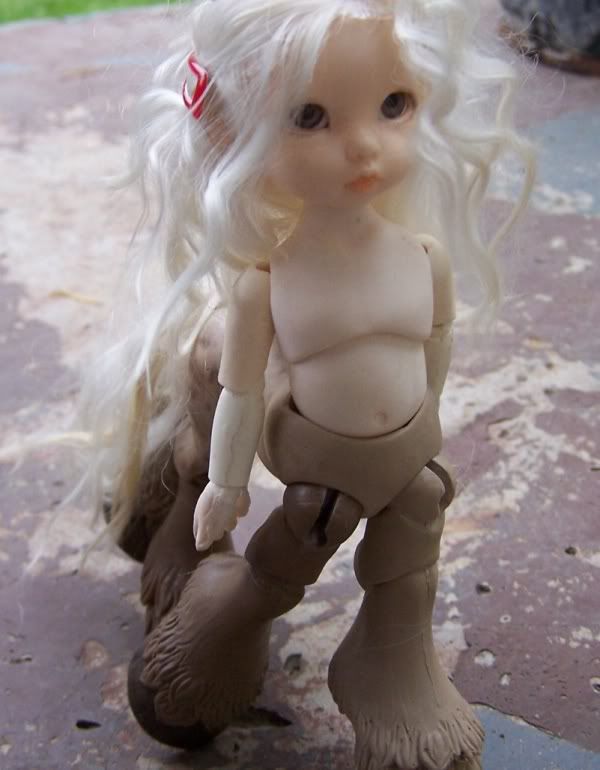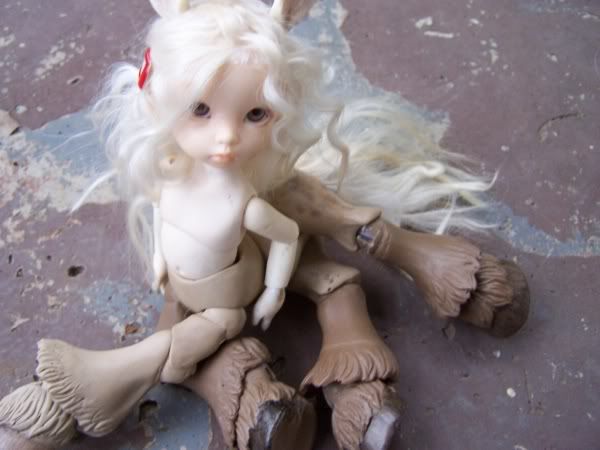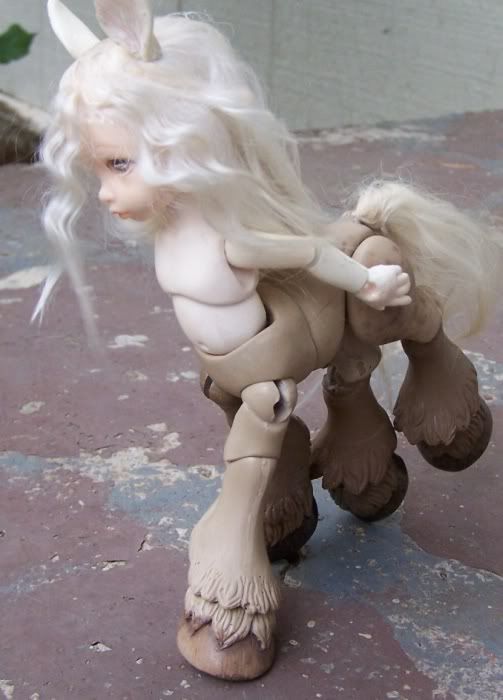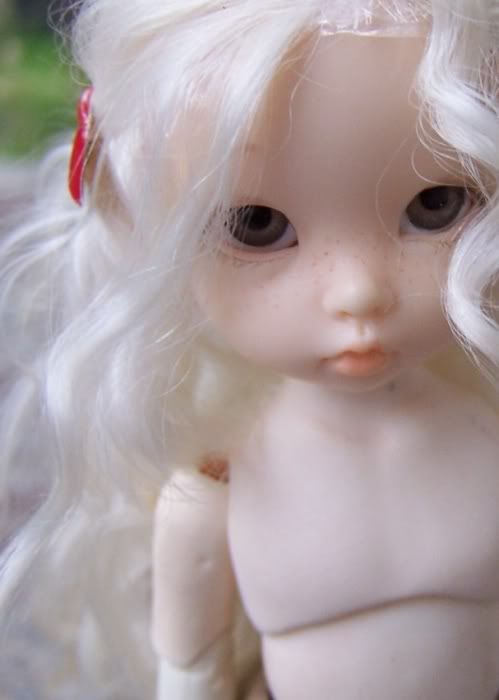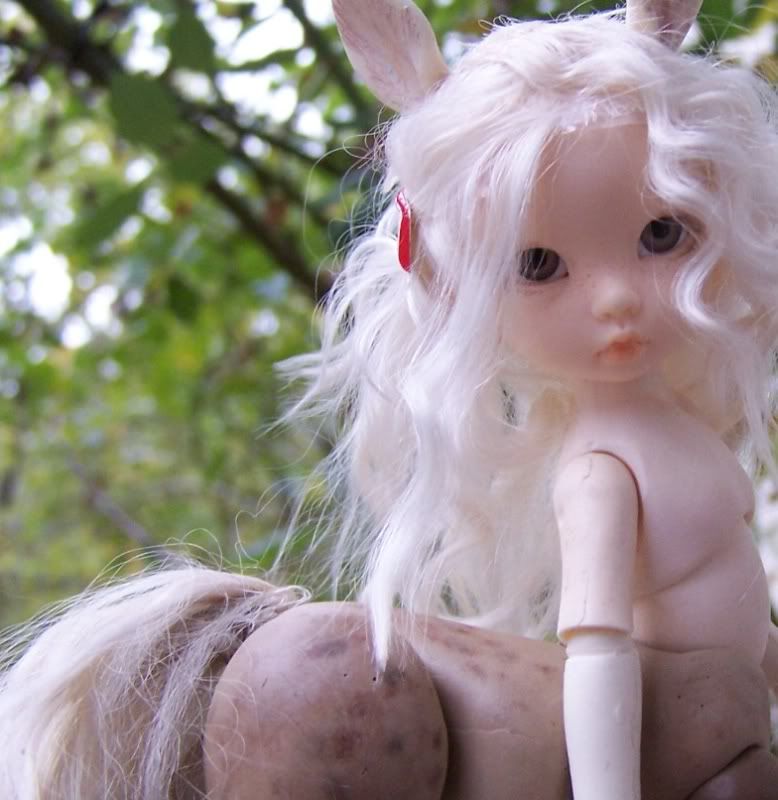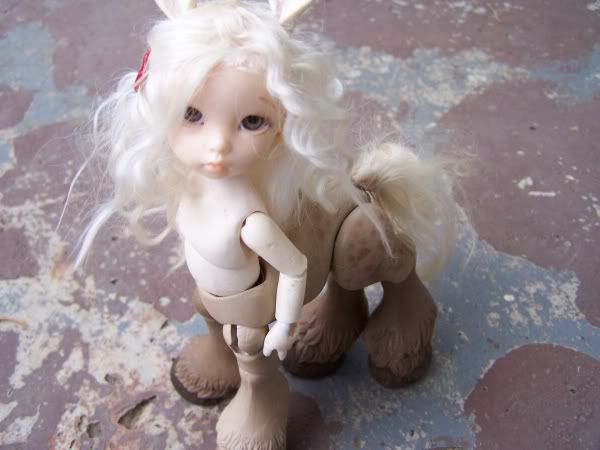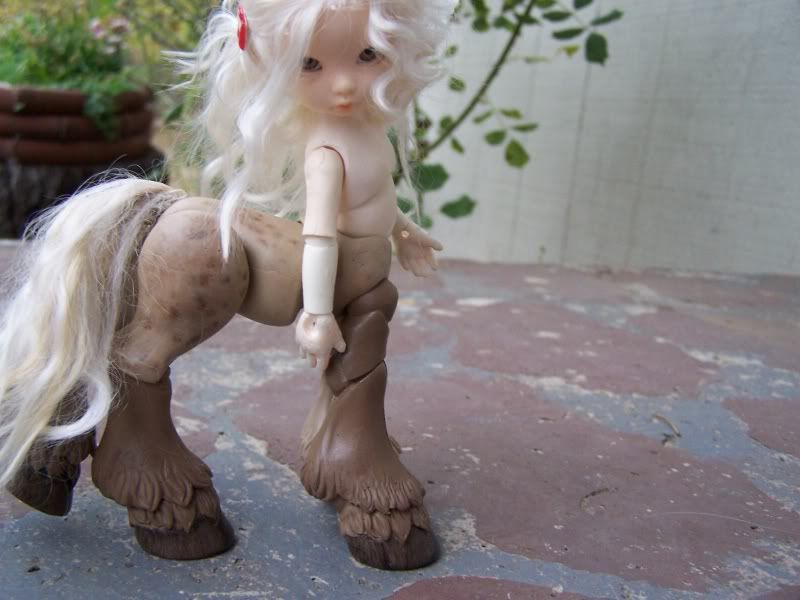 I found out what to do with my pesky gift head from Fairyland! it was cute, but I had NO body for it! how sad!
while I'm working on getting this sculpt just right, I plopped my Multihead on my new centaur body and fell in love! (now if only I had cast the human parts in something closer to NS!)
this was the first cast from my new molds, it's called the clean-out cast for a reason, you can see all kinds of crud trapped in the resin from leftover clay, dust, dish soap....it's a clean-out! the hands are atrocious, the arms don't match because they were from my scrap box
but.....the Ante sculpt can make ANYTHING cute, can't she?